Live Healthy, Delaware
June 26, 2013
More Information: DOWNLOAD PDF
LIVE HEALTHY HELPFUL RESOURCES
Healthcare Resource Guide
United Way of Delaware is pleased to share its updated Healthcare Resource Guide. This guide includes resources for services ranging from dental, to pre-natal care, to mental health services, and more. This year's guide also includes an expanded list of youth services. See the link above to download a PDF or contact our offices at 302-573-3700 to have some hard copies delivered to your location. We wish the best of health to you and your family!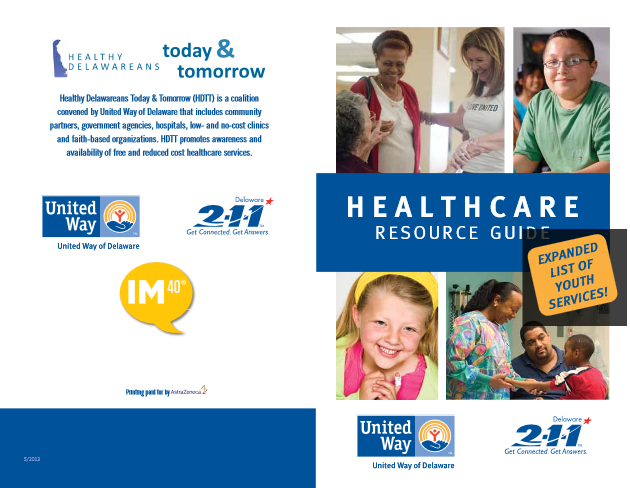 ChooseHealth Delaware
UWD is working with the State of Delaware to spread the word about the new health insurance options. Choose Health Delaware is the free official state program to help you understand health insurance reform and the Health Insurance Marketplace.