12 Days of Giving!
December 14, 2012
Happy Holidays! Welcome to United Way of Delaware's Twelve Days of Giving! All of Santa's elves are in the holiday spirit and ready to help Delaware give, advocate and volunteer! For the next twelve days, we'll be emailing, tweeting, blogging and posting ideas to get you and your loved ones in the spirit of the holiday season. Our mission is to transform the spirit of giving throughout the state of Delaware. We'd love for you to join in on the action by liking us on Facebook, following us on Twitter and Blogger, subscribing to us on YouTube, connecting with us on Google+ and joining us on LinkedIn so that you're sure to receive ideas for giving, advocating and volunteering over the next twelve days fendi replica.
Thursday, Dec. 13: Day One!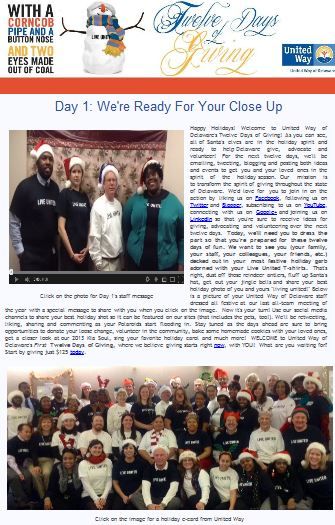 Friday, Dec. 15: Day Two!
Saturday, Dec. 16: Day Three!
Sunday, Dec. 16: Day Four!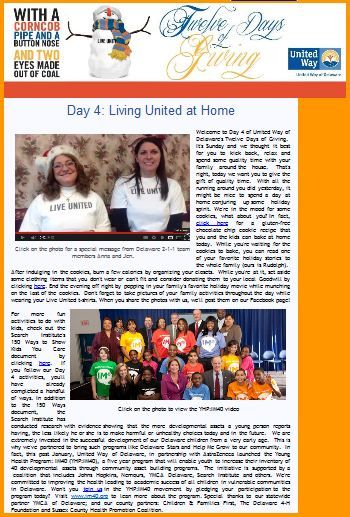 Monday, Dec. 17: Day Five!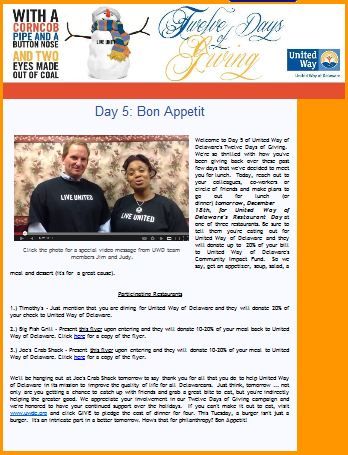 Tuesday, Dec. 18: Day Six!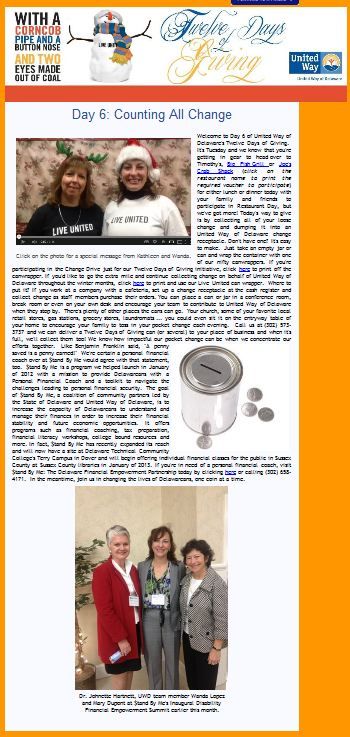 Wednesday, Dec. 19: Day Seven!
Thursday, Dec. 20: Day Eight!

Friday, Dec. 21: Day Nine!

Saturday, Dec. 22: Day 10!

Sunday, Dec. 23: Day 11!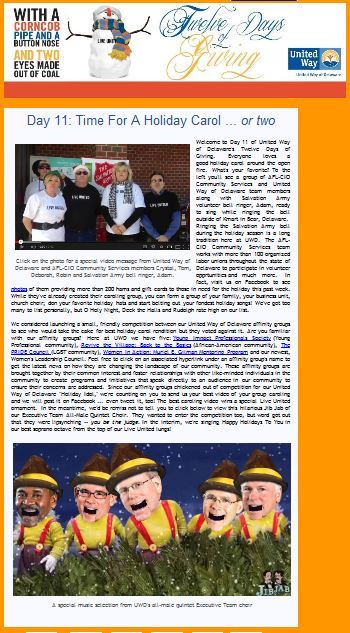 Monday, Dec. 24: Day 12!